Case Studies
Here are some examples of the work we have done (are doing):
.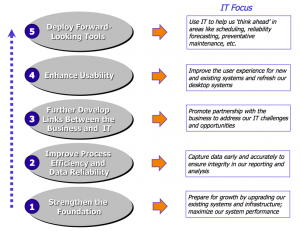 IT Strategy: $1.5B B2B Services Co.
"ServicesCo, Inc."
Unfortunately, we can't use the real name of this company — we can only refer to it as a "$1.5Billion Business-to-Business Services Company." And that's kind of long. So let's call it "ServicesCo" instead. Our work for ServicesCo included developing a comprehensive IT strategy, assisting in creating an enterprise-wide business intelligence / decision support framework, as well as leading the efforts to perform a packaged software evaluation and planning for software implementation (for ERP and Analytics both). READ MORE
.

City of Aurora, Colorado
We have been working with Aurora Water, and the City of Aurora, for much of the past five years. Much of the work we have done fits into the category of alignment and strategy, as we've been working to support a $700 million water project (Prairie Waters Project). However, we've also performed a significant amount of organizational development work for various parts of Aurora Water: water resources, transmission and distribution, operations and maintenance, water treatment, capital projects, business services, utility billing, plans review, environmental services, etc. There's not a lot that we haven't touched at Aurora Water! We've also been connected to most parts of the City of Aurora as well through the Aurora Water projects: finance, purchasing, public works, parks and recreation, etc. READ MORE
.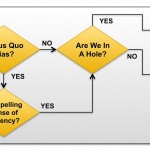 ERP Deployment: $2B Manufacturing Co.
"MfgCo, Inc."
Unfortunately, our confidentiality agreement says we can't use the real name of this company — we can only refer to it as a "$2 Billion Manufacturing Company." And that's kind of long. So let's call it "MfgCo" instead. Our work for MfgCo included developing a comprehensive feature / function, cost-benefit analysis for different ERP package offerings, executive leadership team chartering, alignment, vision and strategic planning (IT-related), package software evaluation / selection, ERP implementation partner selection, as well as change management and strategic communications services. READ MORE
.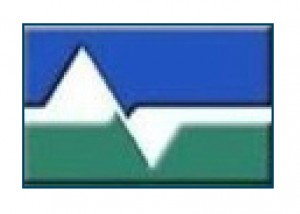 Loveland, Colorado
The City of Loveland has been a client, on and off, since about 2006, and we've primarily provided organizational development and process improvement services related to zoning, planning, and building. In fact, we've lead two separate projects where we took a comprehensive and deep dive into the planning and building processes, and have touched virtually all aspects of the City's government as a result: water, power, storm water, parks and recreation, fire, public works, traffic engineering, legal, finance, IT, etc. We've also facilitated two of Loveland's city council retreats — helping the citizen legislators to stay focused on the issues during some of the most challenging political and economic times in recent memory. READ MORE
.

Sacramento, California
Acting as a sub-contractor to Synergy Connects, Inc. (a project delivery-focused professional services firm headed by Dave Ellison), during 2006 – 2009, R S Tipton, Inc. provided leadership and direct consulting services related to strategic planning, conflict resolution, team chartering, leadership team alignment, strategic communication and public relations, bond accountability, and overall quality assurance / quality control for the FloodSAFE California Initiative. FloodSAFE is a $5B flood protection / response program funded by the taxpayers in California. We also facilitated a comprehensive strategic planning process for the State Water Project Operations Control Office during 2009. READ MORE
.
We Choose to Work with These Types of Organizations
Growing, Transforming Enterprises of All Kinds
Public Infrastructure Projects (Roads, Bridges, Power Plants, Water Treatment, etc.)
Municipal and State Government
Federal Agencies
Water and Power Utilities
Educational Institutions
Non-Profits
Other Altruistic Enterprises
Engineering / Construction Firms
Information Technology Organizations
.