Welcome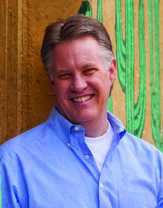 .
Hello and Welcome!
Thank you for registering your name and email with me. I've dedicated my personal and professional life to helping others with life, career, and organizational changes, and I look forward to working with you too.
Please poke around the site — and discover all the great stuff that's here to help you. But, to get you started, the site is divided into three major categories;
Author: This page will take you to a page devoted to my book, "JUMP! – Get Unstuck, Extraordinary Life Breakthroughs Using Innovative Change." My book is ALL about specific resources, tools, etc. related to life, career, and organizational change management. Check it out!
Speaking I am a 20+ year professional member of the National Speakers Association, and have given thousands of presentations over the years to hundreds of thousands of attendees in dozens of countries. I'd love to have the chance to speak for you — this page is dedicated to support you in choosing me as your speaker / facilitator. You'll see my bio, my "one-sheet", references, etc.
Coaching It may sound strange, but I don't actually "do" anything in my coaching relationships. Instead, I set up a trusted, safe, and encouraging environment — where I ask clarifying questions, help you explore options, and then facilitate your process in having the courage to move forward. It's not about me — it's ALL about you. I'll ask a LOT of questions, press you to move beyond your own limitations, and hold you accountable for your decisions — but I do it in a caring, compassionate, and supportive manner.
Leadership Team Facilitation Unlike many speakers, facilitators, and authors who primarily use research and anecdotes from others, I am a practicing consultant who "practices what I speak." I spend about 25-50% of my time each month (depending on the shifting priorities in my working life) assisting clients with innovative change-related projects. Some clients are individuals (life and career changes), while others are organizations of all sizes, in all industries, and across a wide geographic base. Take a look here — you'll see an overview of what I do and how I do it, and you'll see some stories related to client success, as well as links to my strategic partners.
.
Get Unstuck in Your Quarter- or Mid-Life Crisis
And… As promised, here's the replay of my webinar related to Quarter- and Mid-Life crisis.
Use this password for access: J2455532a
.

Get Unstuck in a Quarter- or Mid-Life Crisis, a Robert S. Tipton JUMP!-inar™, © 2010 from Robert S. Tipton on Vimeo.
.
Thanks again, and I look forward to working with you as a keynote speaker, a coach, or a leadership team facilitator.
.
Take care!
Bob Tipton
.